Whether it's a ballgame, an IndyCar Race or a Pride Parade, you can be sure to add some extra excitement to your vacation when you plan ahead and book your stay at the Postcard Inn during any of these memorable events.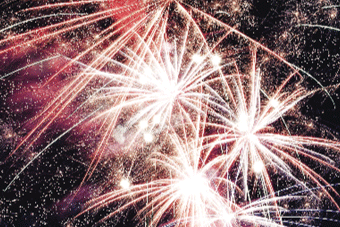 New Year's Eve
Join us New Year's Eve from 8:30pm-12:30am for a pool party featuring DJ L MO & DJ Lance. Enjoy free cover and a free champagne toast at midnight.
---
SPRING TRAINING BASEBALL
If you're a baseball fan, there's no better place than St. Pete to hang out and watch some Major League sluggers warm up for the season! The New York Yankees, Philadelphia Phillies and Toronto Blue Jays all run their spring training camps locally, giving you a chance to preview each team's most talented pros as they compete to pitch, catch and hit their way to a World Series run.
---
INDYCAR RACING
Strap on your seatbelt and be a spectator at the premier open-wheel racing event in the US, the Firestone Grand Prix of St. Petersburg. This event takes place annually in March, and while you're there you can enjoy the week-long event featuring food, music, games and driver interaction, culminating in the big IndyCar Series race on the final day.
---
ST. PETE PRIDE
Come and enjoy St. Pete's largest summer festival celebrating the diversity of our great community! Stretching a full six city blocks, St. Pete Pride brings together the best our city has to offer, embracing LGTBQ culture with an assortment of music, shops, and art, concluding with an unforgettable parade down Central Avenue. Coming your way June 2019.
---